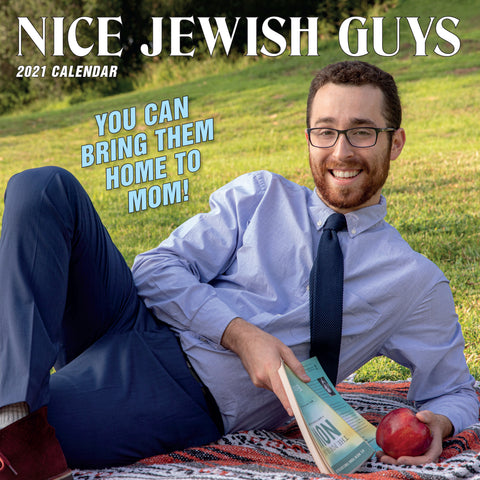 Nice Jewish Guys Wall Calendar 2021
You can absolutely take these guys home to Mom and Dad.

Nice Jewish Guys is the sweet and irreverent hit calendar that features a dozen super-handsome, super-nice, and super-eligible bachelors. Meet Justin, with a puppy-dog smile and penchant for dance fitness classes. Outdoor adventurer Scott, whose mom describes him as "very single." And, for ladies who love a bad boy, there's "geeky tough guy" Howie, who was once body slammed by a sumo wrestler. Ouch! Includes adorable photos and bios packed with fun facts, favorite things, and goals, like Dov's: "Children and a wife he worships." So sweet.

Printed on FSC-certified paper.