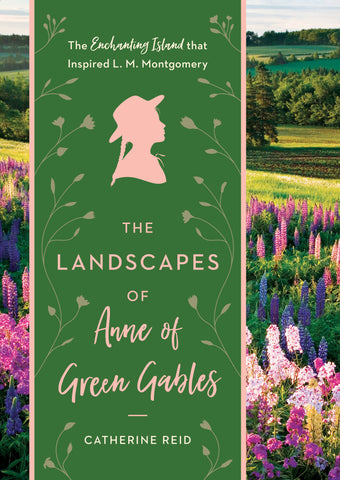 The Landscapes of Anne of Green Gables
One of Smithsonian magazine's Best Books About Travel of 2018

The Landscapes of Anne of Green Gables explores L. M. Montgomery's deep connection to the landscapes of Prince Edward Island that inspired her to write the beloved Anne of Green Gables series. From the Lake of Shining Waters and the Haunted Wood to Lover's Lane, you'll be immersed in the real places immortalized in the novels.

Using Montgomery's journals, archives, and scrapbooks, Catherine Reid explores the many similarities between Montgomery and her unforgettable heroine, Anne Shirley. The lush package includes Montgomery's hand-colorized photographs, the illustrations originally used in Anne of Green Gables, and contemporary and historical photography.