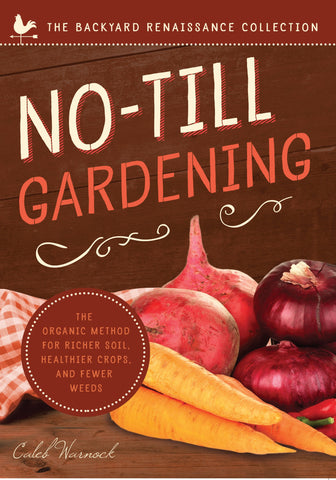 No-Till Gardening
Tired of tilling your garden? Why till when Mother Nature can do it for you, saving you time and money? Caleb Warnock, self-sufficiency expert and author of the Backyard Renaissance Collection, provides a foolproof method to toss your tiller and have the best garden in the neighborhood.
Armed with fifteen reasons you'll never have to till your garden again and still have the bumper crop that will be the envy of Farmer John, No-Till Gardening teaches a better, simpler way to garden. 
Includes:
a history of garden tilling;
using no-till method to reduce weeds by 90 percent;
how to create a self-seeding, no-till garden;
how to never purchase fertilizer again;
and much more!