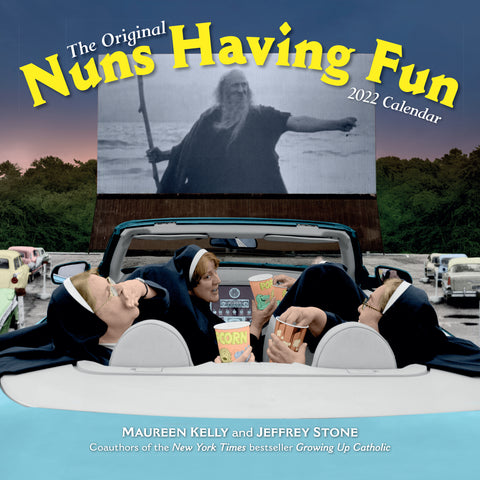 Nuns Having Fun Wall Calendar 2022
A divinely funny gift for Catholics of all persuasions.

A celebration of pure, spontaneous sisterhood fun, shining a divine light on a lesser-known side of convent life—the side where the sisters let their habits down and have a rollicking good time. Each month features a vintage-style photograph of nuns at play, like nuns in a game of street hockey  (Going for a habit trick). Nuns high-kicking (Rockettes of Ages). And nuns at a fashion show (Project Nunway). The charming photographs are innocent and joyful, and are accompanied by hilariously witty captions from Maureen Kelly and Jeffrey Stone, authors of the New York Times
bestseller Growing Up Catholic. Printed on FSC-certified paper.