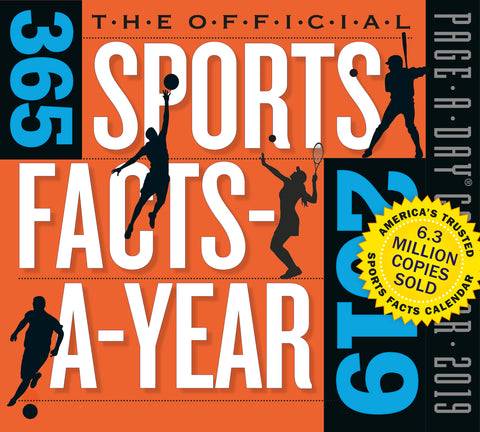 Official 365 Sports Facts-A-Year Page-A-Day Calendar 2019
It's daily sports page meets calendar in a yearlong celebration of legendary athleticism, record-breaking plays, fascinating trivia, and unflappable team spirit. Start each morning with an adrenaline rush of sports glory and knowledge. A thrilling account of the legendary 2000 Titans–Bills playoff game known as the "Music City Miracle." The tale of Moe Berg, the veteran major league baseball catcher who spoke 12 languages and became a spy during World War II. A breakdown of the longest game in NBA history, a six-overtime marathon between Indianapolis Olympians and the Rochester Royals in 1951.
When it comes to the singular high of winning a championship, perhaps Kobe Bryant said it best: Friends come and go, but banners hang forever.
With 6.3 million copies sold!