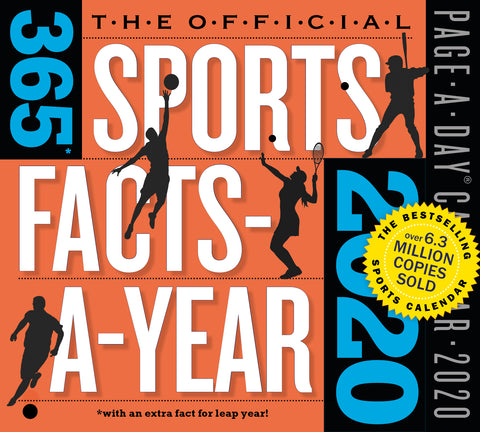 The Official 365 Sports Facts-A-Year Page-A-Day Calendar 2020
Pure pleasure for the sports fan—and the perfect gift.

It's America's trusted sports facts calendar, packed with the passion, slam dunks, and breakthroughs that gets every sports fan's blood pumping. There are amazing feats: Who scored the second-most points in a game in NBA history behind Wilt Chamberlain's 100-point effort? Kobe Bryant scored 81 points while leading the Lakers to a 122–104 victory over the Raptors. Record breakers: What is the longest winning streak in NHL history? Penguins win 16 consecutive games in 1993. And quotes: Pressure is something you feel only when you don't know what you're doing.—Steelers head coach Chuck Noll. Obsessive and fascinating, 365 Sports Facts-A-Year belongs on the desktop of anyone who opens the sports page first thing in the morning.