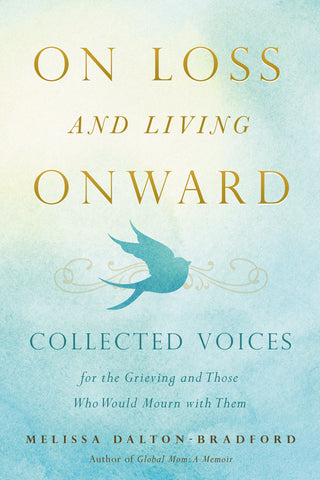 On Loss and Living Onward
After experiencing the loss of her first-born son, Melissa Dalton-Bradford thrust herself into literature searching for those who have experienced similar, devastating loss. What she found was comfort and guidance to help her overcome the pain of losing a loved one and the faith to face her own life without him. In On Loss and Living Onward, she has compiled the best resources that will guide the living through the process of grief.
Superbly written essays by author and bereaved mother accompany each of five sections: Life at Death; Love at Death; Living After Death; Learning From Death; Life, Love, and Light Over Death. Quotes are from across history, geography and the philosophical spectrum. A substantial bibliography and suggested readings list is included.