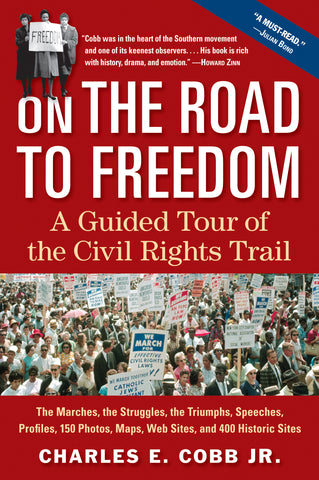 On the Road to Freedom
This in-depth look at the civil rights movement goes to the places where pioneers of the movement marched, sat-in at lunch counters, gathered in churches; where they spoke, taught, and organized; where they were arrested, where they lost their lives, and where they triumphed.

Award-winning journalist Charles E. Cobb Jr., a former organizer and field secretary for SNCC (Student Nonviolent Coordinating Committee), knows the journey intimately. He guides us through Washington, D.C., Maryland, Virginia, North Carolina, South Carolina, Georgia, Alabama, Mississippi, and Tennessee, back to the real grassroots of the movement. He pays tribute not only to the men and women etched into our national memory but to local people whose seemingly small contributions made an impact. We go inside the organizations that framed the movement, travel on the "Freedom Rides" of 1961, and hear first-person accounts about the events that inspired Brown vs. Board of Education.

An essential piece of American history, this is also a useful travel guide with maps, photographs, and sidebars of background history, newspaper coverage, and firsthand interviews.