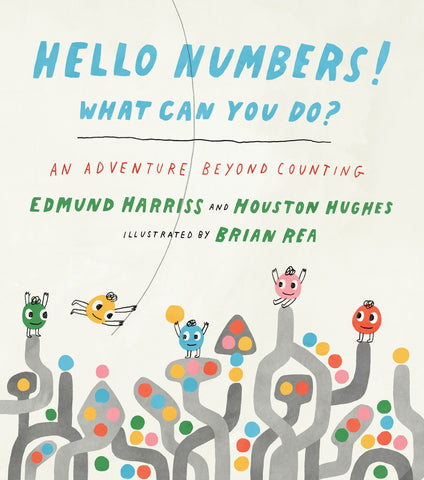 Hello Numbers! What Can You Do?
Learning meets wonder when you invite numbers to come play in your imagination!
 
First think of One peeking out from the night
Like a point, or a dot, or a shimmering light.
 
But when One finds a friend to run from or run to,
Then we can't call both "One"—that new One must be Two!
 
And should you want something to go in between,
You'll need a new number, a number like Three.
 
Four makes a square when it's standing around,
But what would you see if it flies off the ground?
 
And then when another new One comes to mind,
Yell out its name if you know it . . . it's Five!
 
Do you like the way that these numbers are sounding?
Then join our adventure to count beyond counting!
 
Hello Numbers! What Can You Do? is not like any other counting book. As each "new One" appears on the scene, the numbers' antics hint at ever-deeper math. Young readers ages 3 to 6 will not only count along, but begin to wonder about symmetry, angles, shapes, and more.

Written by the mathematician-and-poet team Edmund Harriss and Houston Hughes, and illustrated by longstanding New York Times artist Brian Rea, this rollicking, rhyming book will take you to a whole new world of numbers.