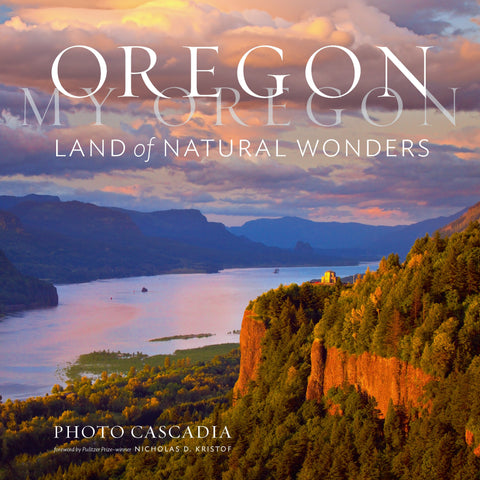 Oregon, My Oregon
"Ore­gon contains multitudes, for this is a state that spans a tremendous range of people, cultures, and terrains. It's a range that this book seeks to illuminate, along with Ore­gon's spectacularly beautiful and varied landscape." —Nicholas D. Kristof, from the foreword
 
Oregon is a big, beautiful state filled with mountains, valleys, deserts, cities, towns, an amazing coastline, and much more. From the high desert of Central Oregon and the scenic vistas of the Columbia River Gorge to awe-inspiring Crater Lake and the forest and farms of the Willamette Valley, its natural wonders abound.

In Oregon, My Oregon, the award-winning team of pho­tographers at Photo Cascadia have captured this mag­ical place in a stunning book that will be embraced by locals and visitors alike. Oregon, My Oregon includes a foreword by Pulitzer Prize-winning journalist and former Oregonian Nicholas Kristof, who captures the breadth and beauty of the state and this must-have book.