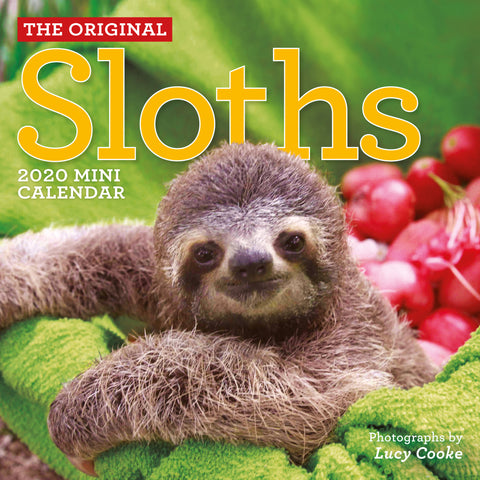 Original Sloths Mini Wall Calendar 2020
The chillest creatures in the animal kingdom.

Sloths, that beloved rain forest species, inspire a devoted online and IRL following. Join the mellow fun with twelve months of colorful, up-close photographs of sloths doing what they love best: gently swaying from branches, munching on hibiscus flowers, and cuddling up to one another affectionately, all with sleepy, sweet smiles on their furry faces. This adorably compact (7" x 7"), hang-anywhere calendar is the perfect year-round reminder for us humans to chill out and enjoy life, too!