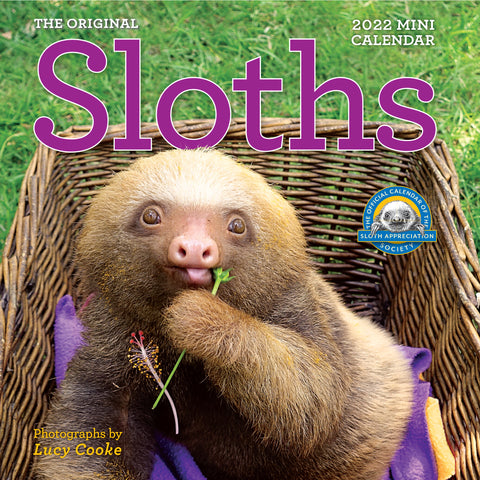 Original Sloths Mini Wall Calendar 2022
A big dose of unabashed cuteness for any small space!

Sloths, with their big eyes, sly smiles, and unhurried pace, are the embodiment of cute—especially when showcased in the irresistible mini calendar format. Meet baby Pickles, posing in a basket of tasty fruit. Hero, peeking around a tree. George,  nibbling a sweet jasmine flower—while hanging upside down. And buddies Rafa and Darien, side by side on a blanket. The irresistible photographs are accompanied by fascinating trivia, sloth stories, and fun facts. This 7" x 7 " calendar is the perfect way to add pure charm to a fridge, locker, or any small space. Printed on FSC-certified paper.