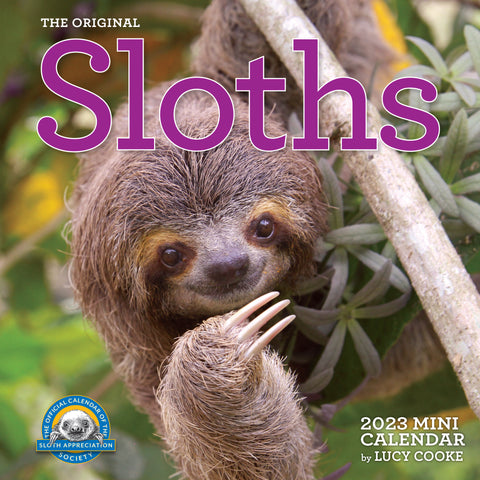 Original Sloths Mini Wall Calendar 2023
Great animal lovers' gift in a compact size that fits anywhere.

With their abundant fur, inscrutable expressions, and slow-going ways, sloths are cuteness personified. And when you pair them with the charming mini calendar format, it's just over-the-top adorable! The Sloths mini calendar showcases these sweet creatures in full color and wonderful detail. Here are sloths nonchalantly nibbling hibiscus and jasmine flowers. Sloths peeking around trees. Sloths cuddling with their buddies. And lots of sloths— literally—hanging around upside down. Plus fascinating sloth facts: Did you know sloths have two extra vertebrae in their necks? This allows them to rotate their heads 270 degrees and graze without moving their bodies. Printed on responsibly sourced paper.