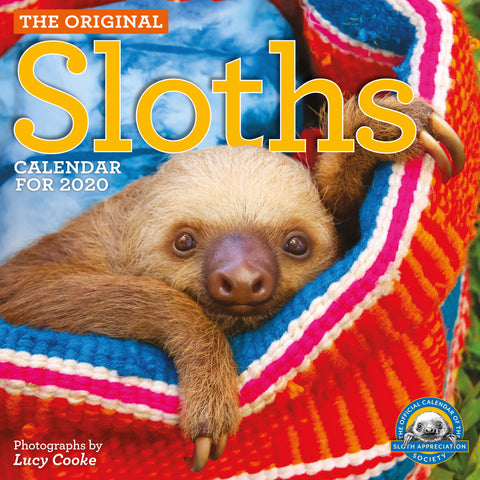 Original Sloths Wall Calendar 2020
Don't hurry, be happy!

Sloths are America's New "It" Creature. —Wall Street Journal

A year of sweet, sleepy, absolutely adorable sloths! These always chilled-out creatures are wise to the joys of slowing down, getting snuggly, and stopping to smell the hibiscus flowers (their #1 favorite snack). Pairing irresistible, brightly colored photographs with charming captions and fascinating sloth facts (did you know it can take a sloth 30 days to digest a single leaf?), every month is a tribute to the mindful, mellow joys of living sloth-fully.