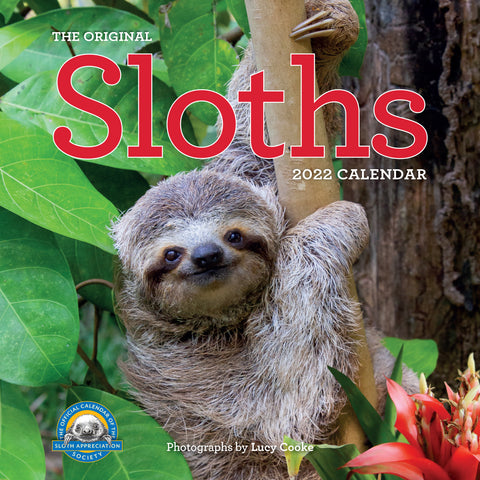 Original Sloths Wall Calendar 2022
Irresistible sloth photographs, all year long. Slow down and enjoy it!  

There's just something about sloths: their gentle expressions, their long, furry arms, their penchant for just hanging around. Not to mention how they set such a good example for the rest of us—slow down and bask in the moment! Sloths features a year of gorgeous, full-color images from photographer and sloth fanatic Lucy Cooke. Sweet Darien,  saying "hello" from upside down. Best buddies Branston and Pickles, enjoying a tasty floral snack. And an irresistible basketful of sleepy sloths. The pictures are accompanied by charming captions and fascinating sloth facts: Did you know sloths' long claws are not made of keratin, like most animals', but are actually long, protruding finger bones? Printed on FSC-certified paper.