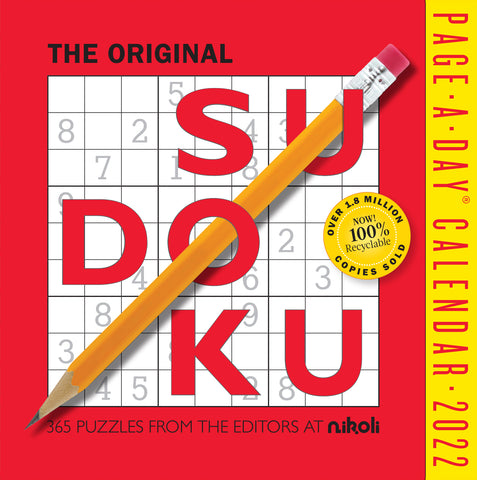 Original Sudoku Page-A-Day Calendar 2022
​There is sudoku—and then there's Sudoku from Nikoli, the Japanese masters who invented the game.

Every puzzle in the Original Sudoku Page-a-Day Calendar is crafted by a human—not spit out by a computer—so putting pencil to paper is like going one-on-one against a Sudoku master for a challenge that balances toughness with an elegant solvability, giving you a real sense of satisfaction when you find the solution. The calendar features easier puzzles on the weekends and increases the difficulty level over the course of the week. Answers are printed on the back of each page. Printed on FSC-certified paper and 100% recyclable.