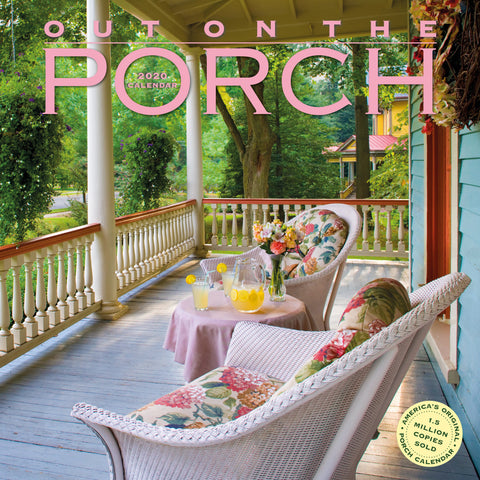 Out on the Porch Wall Calendar 2020
The pleasures of porch life, with 12 months of tranquility and fabulous views.

White wicker. Sweeping views. Frosty lemonade. The guilt-free feeling of being away on a long weekend. That's life out on the porch—a place to breathe fresh air on crisp mornings and starlit summer evenings. A place to meditate on the peaceful pleasures of life. Out on the Porch features twelve inviting porches and vistas. Stately southern verandas shadowed by blossoming trees. Sun-dappled woodland porches. Each gorgeous, full-color photograph is accompanied by a porch-themed quote from literature.