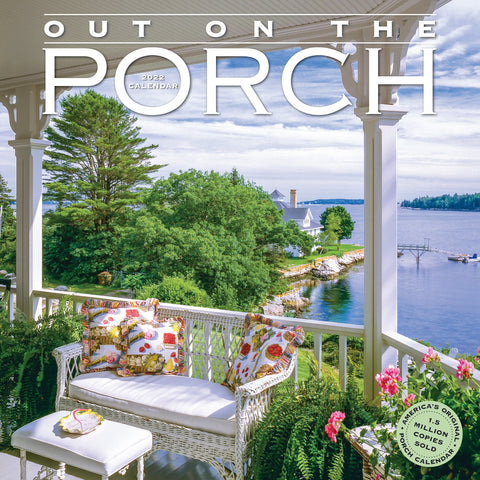 Out on the Porch Wall Calendar 2022
A year of restorative views that invite the reader to relax and de-stress.

Every gaze is pure tranquility, conjuring up the bliss of putting up your feet, slowly sipping a glass of lemonade, and having all the time in the world to read, chat, or just enjoy the vista. The beloved Out on the Porch is the calendar celebrating that special place where outdoors and indoors meet. There's a rustic wooden porch overlooking a forested mountain. A sunny whitewashed porch with a seemingly endless ocean view. And perfect for an alfresco brunch: a spot under an arbor tumbling with flowers and greenery. Each gorgeous, full-color photograph is accompanied by a porch-themed passage from literature. It's a daily escape to the good life. Printed on FSC-certified paper.