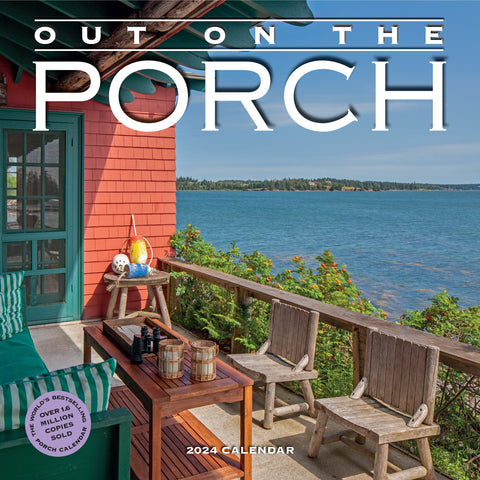 Out on the Porch Wall Calendar 2024
Serenity and simple pleasures.
When you're on the porch, time slows down a beat. You settle into your favorite chair, sip an ice-cold glass of lemonade, and take in the view—and everything else seems to fall away. Just the mood this calendar evokes with its year of gorgeous, full-color photographs that invite you to sit and stay awhile. A sunny lakeside porch is a delightful spot for a leisurely brunch. A cozy covered patio boasts a fireplace for year-round enjoyment. And a deck engulfed in blooms and garden greenery is a feast for the senses. The images are accompanied by transporting passages from literature. Printed on responsibly sourced paper.