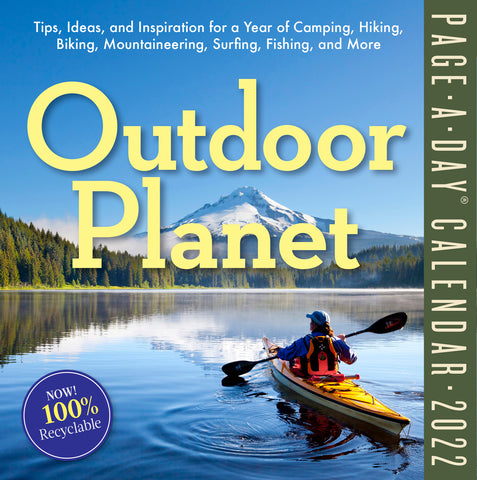 Outdoor Planet Page-A-Day Calendar 2022
Smart, simple tips and tricks for everything outdoors related.

Whether you're a committed outdoorsperson or a nature newbie, this brand-new illustrated calendar will immerse you in the pleasures of the wilderness—even if only in your imagination. All year long, Outdoor Planet transports the reader with tributes to beloved activities, from hiking to skiing to sailing to foraging and more. You'll learn the amazing stories behind Record Breakers and Outdoor Legends. Get Tips and Tricks and  Gear Up advice for your next foray into nature. Plus Trails of the World, National Parks and other awesome destinations, unbelievable-but-true Survival Stories, Urban Nature, and quotes. It's the wilderness made inspirational, accessible, and exhilarating. Printed on FSC-certified paper and 100% recyclable.