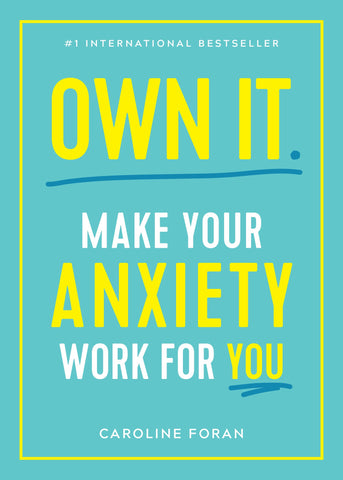 Own It.
#1 International BestsellerAnxiety transforms from a crutch into an ally with this empowering self-help guide to mastering fear
Caroline Foran is not here to "cure" your anxiety. When crippling panic attacks upended her job, her health, and her life, she tried everything—from Cognitive Behavioral Therapy to acupuncture, and yoga to medication. She found that there's no such thing as a stress-free life . . . but, armed with the right tool kit, she could live with anxiety, and not spend her days running away from it.
In
Own It.
, Caroline shares her hard-earned knowledge and kick-*ss strategies, including:
A panic attack rescue guide
The Assess & Address technique (how to get to the root of the problem)
The brain chemistry behind anxiety (and how to outsmart it)
How to break down the negativity bias.
Drawing on her lived experience, plus insights from mental-health professionals, Caroline will help you ditch your fear and anxiety—and own it!