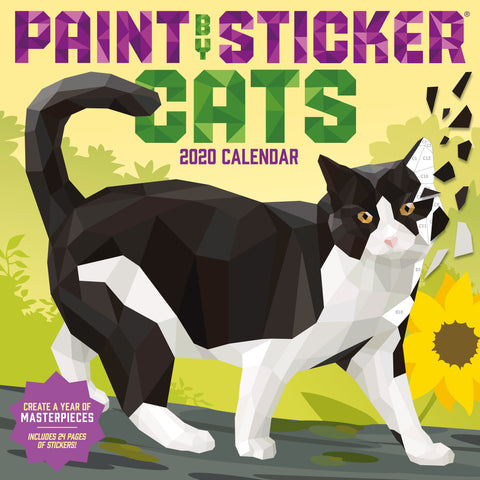 Paint by Sticker Cats Wall Calendar 2020
An engrossing activity for whole-family fun, all year long.

Paint by Sticker Cats Calendar brings twelve months of irresistible feline images to life, sticker by sticker, piece by piece. Each original cat image is photographed in glorious full color—a nuzzling litter of sweet kittens, a playful ginger tabby hanging onto a clothesline—then rendered with a dazzling three-dimensional effect. As in paint by number, images are divided into numbered spaces. Simply find the corresponding sticker, peel it, and place it, and then on to the next, and the next. Then, behold, twelve beautiful and adorable portraits of felines in all their elegance, sass, and beauty. For crafters and cat lovers of all ages. Includes 24 full-color sticker sheets.