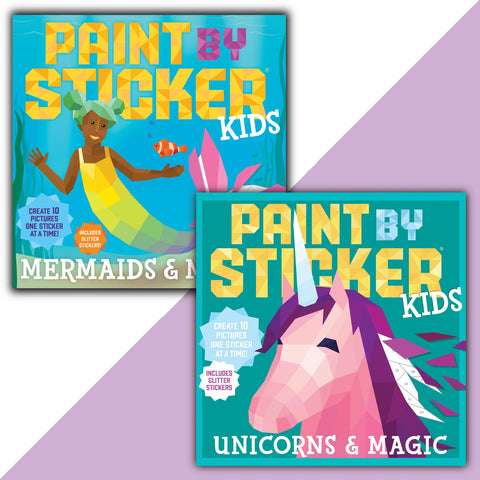 Paint by Sticker Magic Set
Paint a magical world with stickers (including glitter stickers)! Website exclusive 2-book set.

Paint by Sticker Kids: Mermaids & Magic and Paint by Sticker Kids: Unicorns & Magic include everything kids need to create a total of twenty bright and magical images, including mermaids, unicorns, crystal balls, a dragon, a princess, and more!
Step 1: Find the sticker.
Step 2: Peel the sticker.
Step 3: Place the sticker.
Add the next, and the next, and watch your paintings come to life!

All the pages are perforated, making it easy to tear out each finished work to frame and share! Both books include glitter stickers.
Paint by Sticker is a mess-free activity that kids love. For ages 5+.