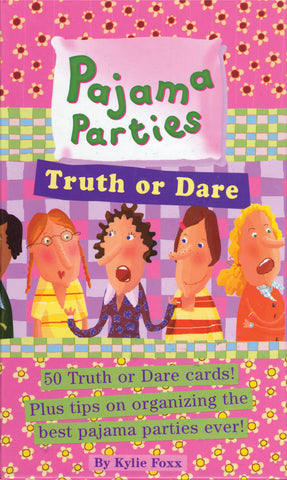 Pajama Parties: Truth or Dare
Pajama parties are great. And here's the book with everything a girl needs to organize the best pajama party ever. Because what is girlhood without sleepovers?

A self-contained mini-kit, each Pajama Parties: Truth or Dare combines in one handy package an informative, full-color booklet and 50 whimsically illustrated game cards. For Truth or Dare, reveal your single most embarrassing moment in school. Or have your friends help you write a love letter to your crush. For a double dare, mail it!

The booklet contains loads of creative tips and ideas that address every detail of the party, from extra-special invitations to fabulous food to clever crafts, activities, and party favors. It's almost all you need for a memorable pajama party-just add friends!