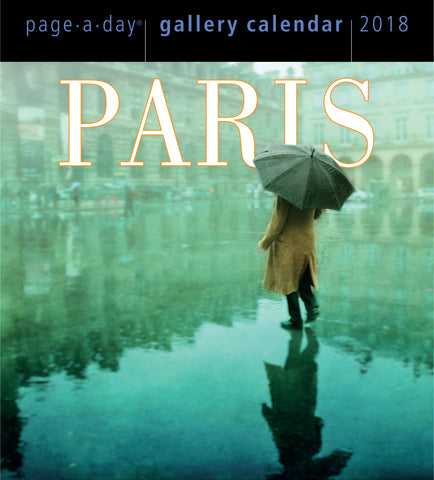 Paris Page-A-Day Gallery Calendar 2018
A mix of romantic black-and-white and sumptuous full-color photographs on coated paper, Paris Page-A-Day Gallery Calendar celebrates the known, the hidden, the lavish, the forgotten—all the corners of a city that lives as spectacularly in our imaginations as it does in the gleam of brass in a bustling bistro, the sheen of a rain-swept boulevard, the river light cast upward from the Seine, the fairytale colors of a macaron shop, the vibrant life of the Jardin du Luxembourg in full bloom, filled with people. A visual knockout.

The Rolex of calendars, the Page-A-Day Gallery Calendar elevates what a calendar can be, incorporating engaging content with the weight, style, and visual richness usually reserved for art books. A sophisticated gift for collectors, connoisseurs, and aficionados—and an aesthetic upgrade for any desktop.