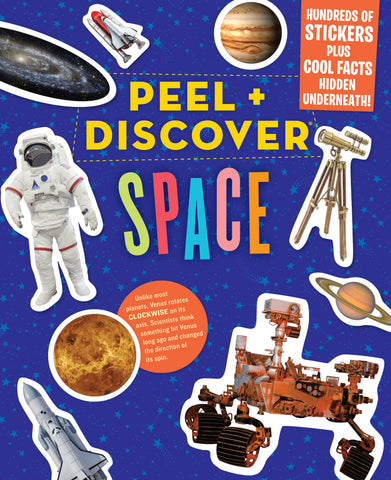 Peel + Discover: Space
Welcome to outer space!
Blast off with hundreds of stickers featuring colorful planets, swirling black holes, explosive supernovas, sleek spacecraft, and many brave astronauts—including Laika, the first dog in space! Plus go on a mission to Mars, create a constellation, orbit the sun in the asteroid belt, and float around the international Space Station as you explore the mysterious wonders of the universe.
How it works:
Peel a sticker to reveal a fascinating fun fact
Use stickers, markers, crayons, and more to decorate the activity pages—make them your own!
Once all the stickers are peeled, remove the overlay for a Peel + Discover surprise