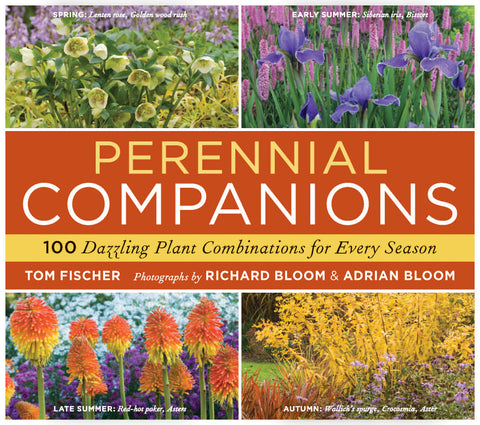 Perennial Companions
Every gardener wants to create breathtaking designs with color, form, and texture. But perennial combinations present challenges: How do I know all plants will bloom at the same time? How do I pick plants that have interest in each season? Most perplexing -- which plants look good together in the first place?

Perennial Companions takes away the guesswork by providing Tom Fischer's 100 proven picks. New gardeners will learn how to create simple pairings with two plants and gardeners with a bit more experience -- or beginners looking for a challenge -- will find complex arrangements with four or more plants. Arranged chronologically by season, spanning the earliest spring to the onset of winter, each entry identifies all the main plants by both common and botanical names, specifies the care and conditions each requires, and indicates when the combination reaches its peak of beauty.

Love flowers? You'll find both quiet compositions and bold blends. Prefer the texture of leaves? You'll find ferns and soft sweeping grasses. Better yet? Combine both for sophisticated tapestries that beguile and dazzle the eye.Whether you want to create a small-scale sanctuary, a welcoming path, or a bewitching border, you'll find an abundance of inspiration in this perfect package.