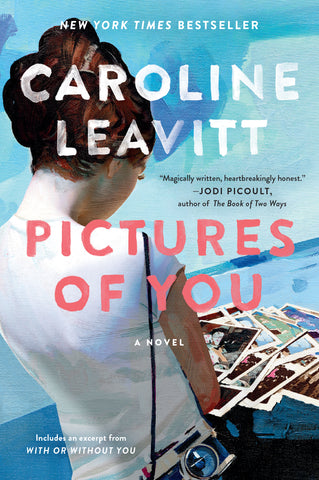 Pictures of You
A NEW YORK TIMES BESTSELLER

"Magically written, heartbreakingly honest."  —Jodi Picoult

Two women running away from their marriages collide on a foggy highway, killing one of them. The survivor, Isabelle, is left to pick up the pieces, not only of her own life, but of the lives of the devastated husband and fragile son that the other woman, April, has left behind. Together, they try to solve the mystery of where April was running to, and why. As these three lives intersect, the book asks, How well do we really know those we love—and how do we forgive the unforgivable?

Caroline Leavitt's new novel With or Without You is on sale August 4, 2020.