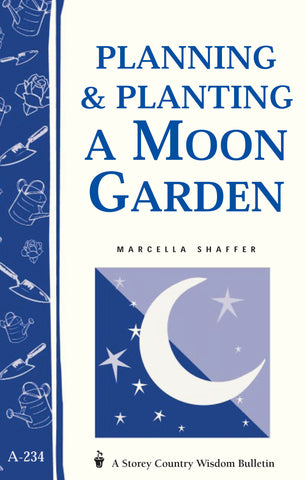 Planning & Planting a Moon Garden
With today's schedules, few people are able to enjoy their gardens during prime daylight hours. But there is a way you can delight in the fragrance and beauty of flowers after dark: Plant a night-blooming garden! Also known as moon gardens, night-blooming gardens are expressly designed for evening enjoyment. While attractive during the day, they take on a whole new look and feel at dusk, casting a magical spell. Pale-colored flowers reflect light from the setting sun and the rising moon, shining luminously and giving the garden an almost mystical glow. Fragrances seem more alluring. Silvery foliage shimmers tremulously as the evening breezes dance by.
An aromatic, night-blooming garden offers a peaceful and tranquil spot to rest and relax at the end of the day. It is the perfect place for a casual summer party, an evening reception, a romantic tryst, or a quiet retreat to reflect and rejuvenate the senses.