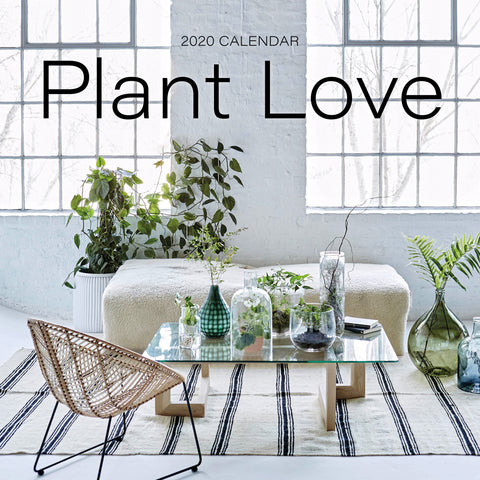 Plant Love Wall Calendar 2020
The super-hip lifestyle calendar that will instantly green your space!

Here's the calendar for the plant-obsessed—for those who experience plant care as an extension of self-care, as well as environmentalism and fashion—featuring twelve months of full-color photographs of hip, spacious interiors decorated with organically gorgeous botanicals. Wall-climbing Pothos vines and bright orchids add earthiness to a modern white living room; spiky succulents adorn an antique bureau; and majestic snake plants surround a bathtub, making it look like a tropical spa getaway. Plus, tiny air plants, verdant monsteras, and towering fiddle-leaf fig trees. For those living in (or dreaming of) an urban rain forest, or "jungalow," Plant Love makes a perfect gift or add-on to a plant or planter.