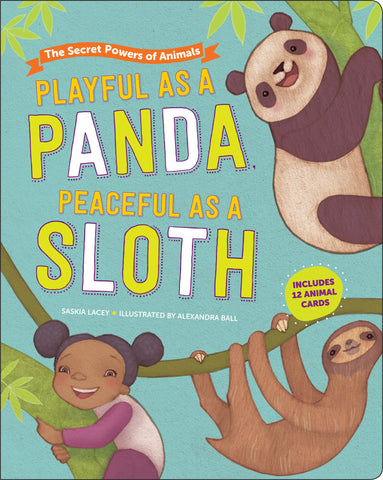 Playful as a Panda, Peaceful as a Sloth
Are you a chatterbox? You might have a lot in common with dolphins. Maybe you are adventurous, like penguins. Or you love to eat and play together with your "pack" of friends, like wolves do.

All animals have powers that humans can learn from and that often show us a way we can grow. Giraffes may be the world's tallest animal, but they are very gentle; polar bears are strong but they also love to cozy up in a warm place. This creative and beautifully illustrated book will help children, ages 3 and up, discover their favorite animal and encourage them to practice fun activities inspired by the animal's behavior. Kids can find peace with sloth yoga, waddle-race while mimicking a penguin, and design a garland to pay tribute to their animal pack. The book features 12 animals.