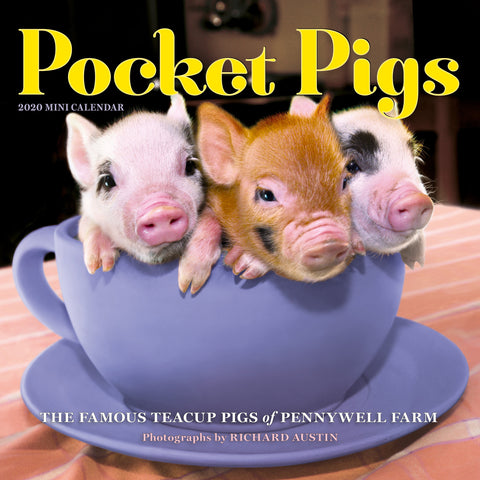 Pocket Pigs Mini Wall Calendar 2020
Little pigs, little calendar, but way big on charm!

The chubby, charming, and oh-so-darling teacup pigs of Pennywell Farm are naturals in front of the camera. Just see them at play with a miniature ping-pong set, see them sunbathing piggy basking on a chaise lounge, see them trying on a new pair of shoes. Accompanied by charming captions, and in a fittingly mini format (7" x 7") these tiny creatures are an instant pick-me-up for a cubicle, locker, or fridge.