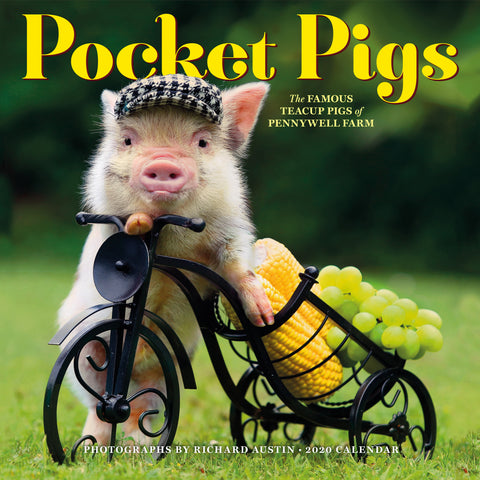 Pocket Pigs Wall Calendar 2020
Roly-poly piggies. Teeny-weeny snouts. Tickle-able baby bellies.

The pocket-sized pigs of England's bucolic Pennywell Farm are as sweet, playful, and photogenic as ever, and back for another year of fun. One month they're camping out and sharing trail mix in a tiny tent, next they're playing Squeal-of-Fortune on a mini slot machine, and next they're enjoying playing the field over a game of croquet. Each awww-inspiring image is accompanied by a caption that captures its subjects' spirit and charisma. They're irresistible!