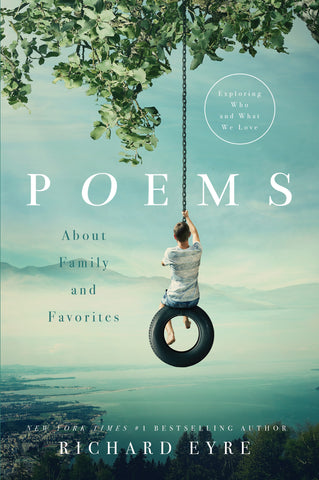 Poems
Fom New York Times #1 bestselling author Richard Eyre comes a beautuful, heartfelt book of poetry and inspiration. Richard's first book was published more than forty-five years ago, and he has since published more than fifty titles. While writing prose has basically become his profession, writing poetry has always been his love.
Here, for the first time in published form, he shares some of his poetic efforts about the people and things we love with those who have enjoyed his prose (and those who haven't).
In his own words:
You don't write poems,
You capture them.
You don't create them; you can't even look for them.
They come to you.
It's not left brain "work and plan."
It's right brain "watch and pray."
As Pablo Neruda said:
"And it was at that age . . . Poetry arrived
In search of me."