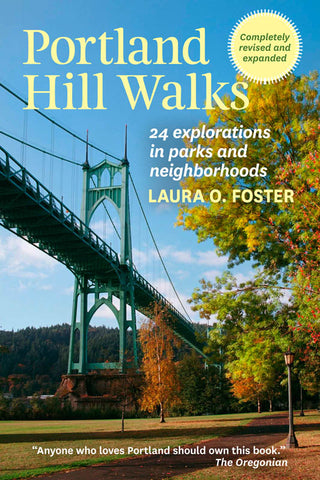 Portland Hill Walks
Portland Hill Walks features twenty-four miniature adventures stocked with stunning views, hidden stairways, leafy byways, urban forests, and places to sit, eat, and soak in the local scene. The revised and updated edition offers five new walks in addition to the well-loved classics, with new contemporary and historical photos and easier-to-follow directions.

Whether you feel like meandering through old streetcar neighborhoods or climbing a lava dome, there is a hill walk for every mood. New walks take you up to Willamette Stone State Park, across the St. Johns Bridge, down to the South Waterfront (with a ride on the aerial tram), along a stream in Gresham, and up Mounts Talbert and Scott.

Portland is a walking city, and Portland Hill Walks will inspire you to enjoy it to its fullest!