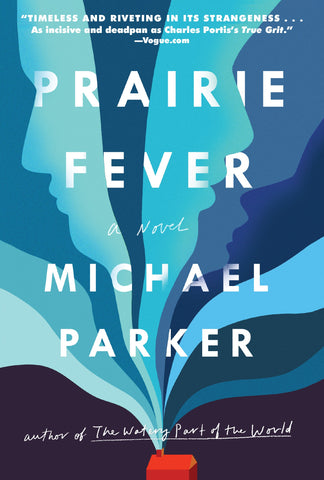 Prairie Fever
"Michael Parker has captured a time, place, and sisterhood so perfectly it hurts to turn the last page. A riveting, atmospheric dream of a novel." --Dominic Smith, author of The Last Painting of Sara de Vos 

Winner of the 2020 Thomas Wolfe Prize
Longlisted for the Carnegie Medal for Excellence in Fiction

The Stewart sisters, pragmatic Lorena and chimerical Elise, are bound together not only by their isolation on the prairie of early 1900s Oklahoma, but also by their deep emotional reliance on each other. They're all they've got . . . until Gus McQueen arrives in Lone Wolf.

An inexperienced first-time teacher, Gus is challenged by the sisters' wit and ingenuity. Then one impulsive decision and a cataclysmic blizzard trap Elise and her horse on the prairie—and the balance of everything is forever changed.

With honesty, poetic intensity, and the deadpan humor of Paulette Jiles and Charles Portis, this novel tells the story of characters tested as much by life on the prairie as they are by their own churning hearts.