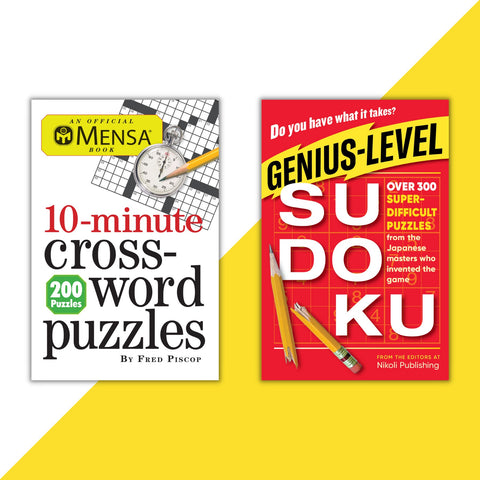 Puzzle Books Set
The ultimate gift for puzzlers who love a challenge–a perfect pairing of crosswords and Sudoku.
 
Mensa 10-Minute Crossword Puzzles
It's puzzle nirvana for crossword lovers who have just a few minutes to spare but still crave a challenge. These cleverly themed crossword puzzles will appeal to both seasoned solvers and novices looking to hone their skills. From Mensa, the internationally famous high-IQ society.
 
Genius-Level Sudoku
A Sudoku collection that's not for the faint of heart. Sharpen your pencil and pit your wits against the Japanese puzzle-makers at the top of their game in more than 300 handcrafted puzzles, ranked by difficulty from expert to ultimate.