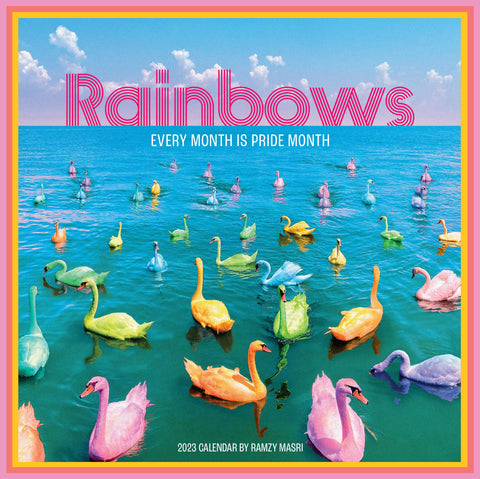 Rainbows Wall Calendar 2023
honors the rainbow of gender and sexuality and the power of being true to your authentic self

Introducing an inspiring and instantly uplifting new calendar from artist and Instagram star Ramzy Masri. Reflecting their mantra that "Every Day Is a Pride March," the calendar features photographs brilliantly infused with the colors of the LGBTQIA+ flag. A continuation of the legacy of original Pride flag designer Gilbert Baker, Masri's visually captivating art is a way to honor the spectrum of human gender and sexuality. The artist says: "This struggle isn't just in June; it is every single day when we look in the mirror and recognize that we are whole and perfect exactly the way we are." A New York City block playfully reimagined as LEGO bricks. A vast Nebraska landscape turned into a vibrant patchwork of color. And the Statue of Liberty given a sparkling makeover. Printed on responsibly sourced paper.