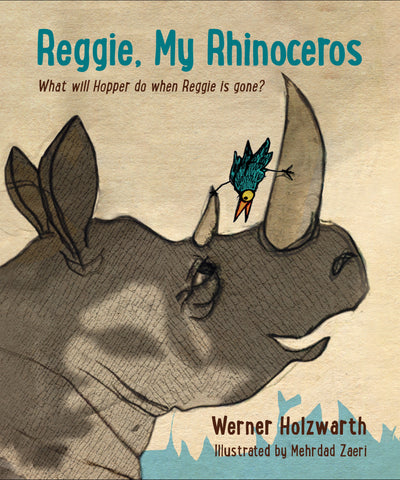 Reggie, My Rhinoceros
Best friends are together through thick and thin—and forever in memory

For Hopper the oxpecker bird, life is just perfect. He lives on top of his best friend, Reggie the rhino, where there are lots of yummy flies to eat. Reggie keeps Hopper safe when lions are lurking, and dry in the rainy season. Hopper wouldn't change a thing!

But Reggie isn't young anymore, so he wants to prepare Hopper for life without him. He helps Hopper remember all their good times together—their lazy days and exciting escapes, their teasing nicknames and corny jokes. The only problem is Hopper's habit of exaggerating!

Hopper keeps watch by starlight as Reggie lies down for the last time. And at daybreak, he takes flight to find his own way in the world. When Hopper meets a new crew of oxpeckers, he can hardly wait to tell them all about his rhinoceros. Remember when Reggie chased off three—no, three hundred—sneaky lions?