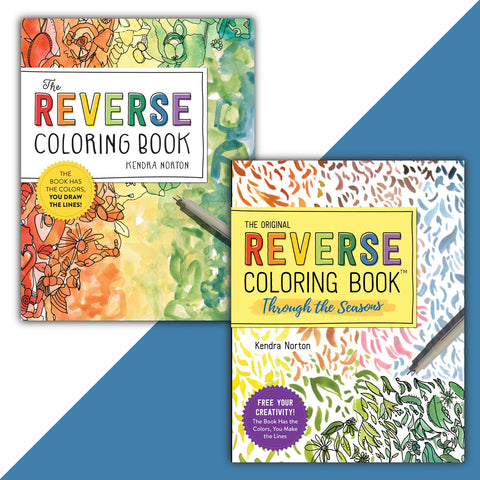 Reverse Coloring 2-book set
Web-exclusive two book set.
The books have the colors, you draw the lines: the creative possibilities are endless!
 
Reverse coloring is a totally new idea in creativity and mindfulness: so simple, and so profoundly satisfying. Trace the shapes, draw in figures, doodle, shade, cover an area with dots. Each page is an invitation to slow down, let your mind drift, and be surprised by your own creativity. And because reverse coloring requires no "staying inside the lines," it empowers your artistic self-confidence while it calms the mind.
 
This two-book set includes The Reverse Coloring Book™ and The Reverse Coloring Book: Through the Seasons, each with 50 original works of art, printed on sturdy paper that's single-sided and perforated. All you need is a pen!