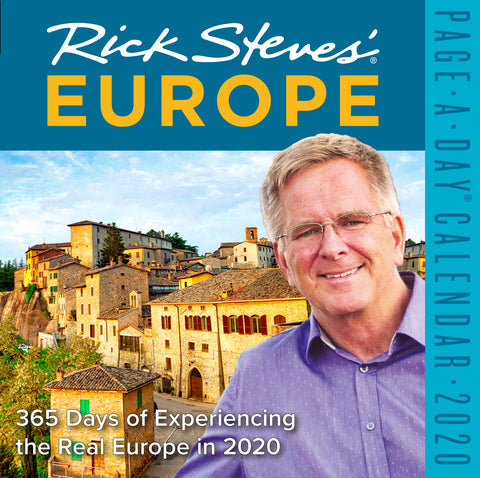 Rick Steves' Europe Page-A-Day Calendar 2020
Visit Europe every day of the year with Rick Steves as your guide.

Rick Steves—host of public television's most popular travel series, a national public radio show, and a travel program for thousands of tourists each year—is your personal guide to Europe every day of the year in this full-color boxed calendar. Experience hundreds of captivating, diverse attractions across the entire continent, from Slovenia to Greece, from Portugal to Norway, in full-color photographs. There are suggestions on what to eat in each individual country—try Cold Cucumber Soup in Bulgaria, and Apfelstrudel in Germany—and where to enjoy the best cultural experiences, like Spain's Park Güell for Gaudí fans, or Wales' centuries-old castles for history buffs. Plus, you'll get Rick's tips on getting around, sightseeing, and saving money wherever you go. It's a perfect deskside getaway for Rick Steves' fans and enthusiastic travelers, armchair and otherwise.