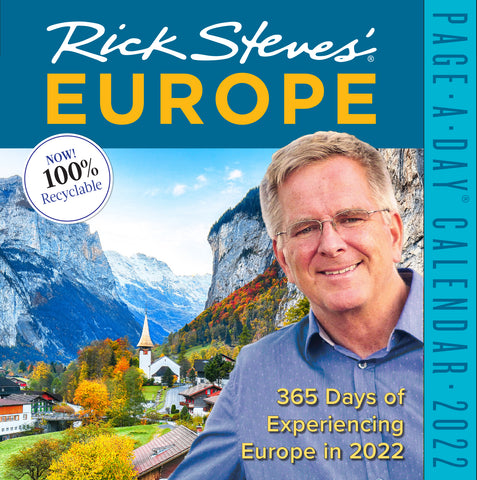 Rick Steves' Europe Page-A-Day Calendar 2022
Welcome to the real Europe, with Rick Steves as your personal travel guide.

Featuring Europe's most beloved attractions and hidden gems, with history and Rick's tips and insights, this calendar is a celebration of often-overlooked natural wonders—including Norway's Nigard Glacier and the fanciful spires of Turkey's Cappadocia region. Living like a local—biking the Netherlands, visiting a neighborhood sauna in Finland. Plus Oktoberfest in Munich, cruising the canals of Bruges, hiking the Swiss Alps, and spiritual destinations from Stonehenge to St. Peter's Basilica. Packed with more than 300 full-color photographs. Now 100% recyclable and printed on FSC-certified paper.