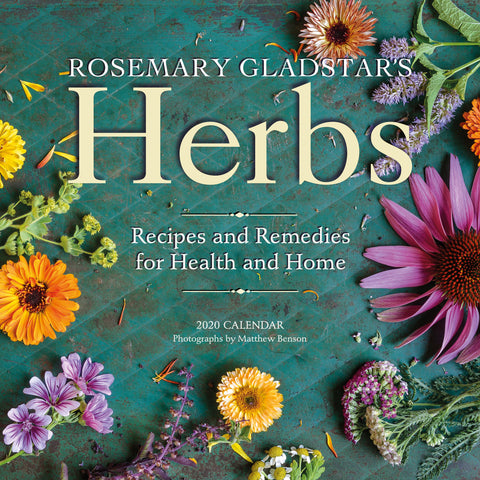 Rosemary Gladstar's Herbs Wall Calendar 2020
A year of wellness and beauty.

Harness the power of nature with renowned herbalist Rosemary Gladstar as your guide. Introducing a different herb each month, illustrated by gorgeous full-color photographs, Gladstar demonstrates how to create twelve teas, tinctures, or recipes to promote health and lasting calm: Freshly picked bouquets of lavender are paired with a recipe for bath salts. Bundles of ripe elderberries make a tart, flu-fighting syrup. There are even creative preparations for garden weeds, like sautéing vitamin-packed dandelion greens. Packed with expertise and pleasure for gardeners and anyone passionate about wellness.