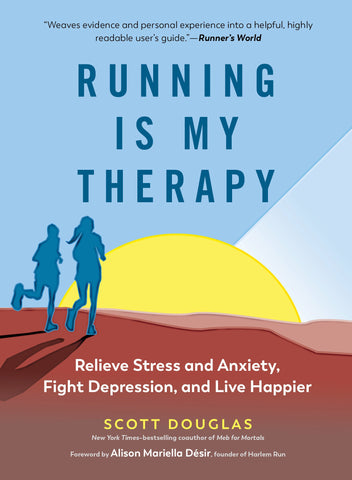 Running Is My Therapy
A lifelong runner's groundbreaking guide to fighting depression and anxiety, one run at a time

Everyone knows that running builds stronger muscles and a healthier heart. In Running Is My Therapy, longtime runner Scott Douglas shows how endurance running is also the best form of exercise to develop a healthier brain. A natural antidepressant, running reinforces the benefits of therapy and triggers lasting, positive physiological changes. In fact, some doctors now "prescribe" a running regimen as part of their first-line treatment plan for depression. Marshaling expert advice and a growing body of research, Douglas explains how we can all use running to improve mental health—and live happier.