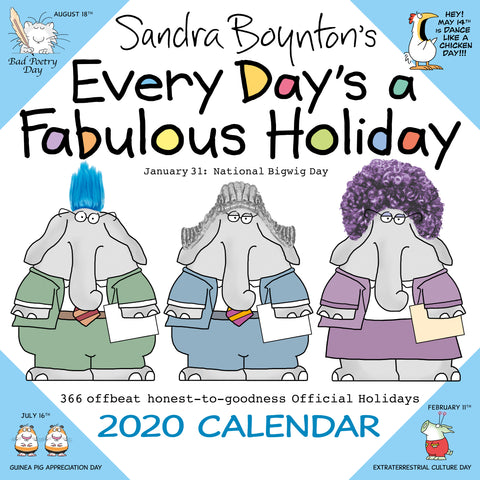 Sandra Boynton's Every Day's a Fabulous Holiday 2020 Wall Calendar
A new calendar, here by wild demand from Sandra Boynton's 500,000 social media followers!

Okay, not every single person wrote to us, but still. Each and every day notes an important holiday: Ice Cream for Breakfast Day, Peculiar People Day, Wear Your Pajamas to Work Day, Lima Bean Respect Day—they're all real (and surreal), and they're all here. Lively full-color illustrations throughout, of course!