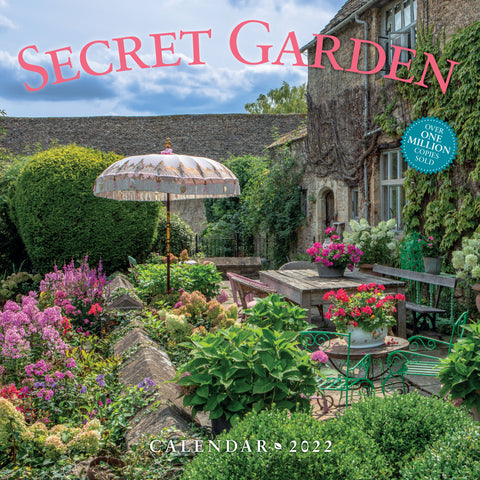 Secret Garden Wall Calendar 2022
A year of serene havens for the mind and spirit​.

An English garden abundant with roses of all sizes and colors. A stone path shaded by a flower-covered pergola. And the elegant and otherworldly terrain of a desert oasis. These are the verdant sanctuaries you might find hidden behind an old stone wall, at the end of an overgrown path,  behind a forgotten gate. They make the noise and bustle of the outside world fade, leaving just birdsong, gently trickling water, and the scent of
blossoms and greenery. Each gorgeous, full-color photograph is accompanied by a detailed caption describing the garden's features and history. Printed on FSC-certified paper.