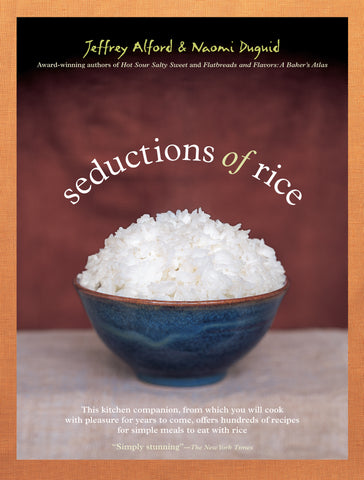 Seductions of Rice
With a depth of passion and experience, and an ability to embrace and convey richness of place and taste, the authors of the groundbreaking
Flatbreads and Flavors
and the later award-winning
Hot Sour Salty Sweet
embarked on a far-reaching excursion to find the world's most essential and satisfying food. Along the way, they experienced firsthand dozens of varieties of rice, offering unimaginable subtleties of taste, as well as a staggering array of foods to accompany them, all providing a simple way to get flavor and variety on the table.
Seductions of Rice is the glorious result: two hundred easy-to-prepare dishes from the world's great rice cuisines, illuminated by stories, insights, and more than two hundred photographs of people, places, and wonderful food. Cherished dishes--Chinese stir-frys, Spanish paellas, Japanese sushi, Indian thorans, Thai salads, Turkish pilafs, Italian risottos--are shared not just as recipes, but as time-honored traditions.
Seductions of Rice will change the way we eat, the way we prepare and appreciate our food. It's as easy as putting a pot of rice on to cook!