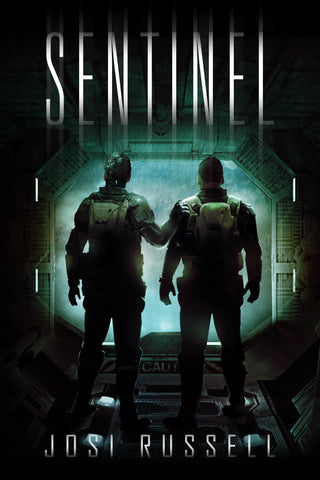 Sentinel
Rigel Bryant is the only natural born telepathic human in the history of the universe. His father, Ethan, wants him to lock his abilities away, but Rigel doesn't see why it is wrong to use his gifts.
Rigel's carefree attitude is shattered when he receives an urgent telepathic distress signal that overwhelms his every thought. The call comes from Ethan's old friend, Tesuu the Zumiin, who saved his life during his misadventures as Caretaker.
In order to reclaim Rigel's mind, the father-son pair hire a beautiful pilot named Carine to take them to the Zumiin planet. When the trio arrives, they are attacked by AI robots determined to kill any potential threat to the Zumiin, including their own programmer. Before Ethan and Tesuu can find a solution to the problem, a deadly poisonous snake bites Ethan, sending him into a deep coma. While Tesuu battles the rampaging robots, Rigel hunts for a rare antidote to save his father's life.
Can Rigel become a hero like his father, or is it too late for him and the rest of the universe?