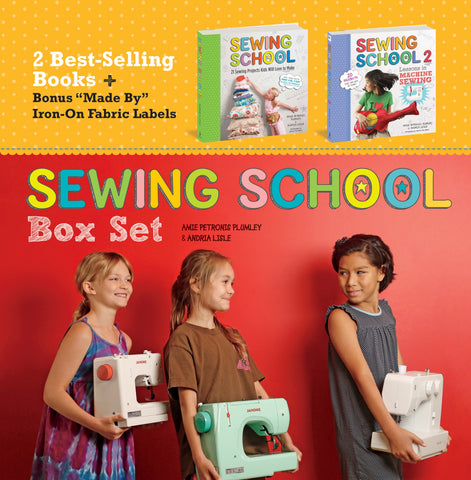 Sewing School ® Box Set
The best-selling book duo — Sewing School® and Sewing School ® 2 — are featured in this special gift set, along with bonus "Made By" fabric labels kids can iron on to their creations. With appealing step-by-step photography and instructions written specially for kids ages 6 and up, these books cover the full range of sewing skills, including hand stitching, operating a sewing machine, fabric selection, using patterns, and making pockets, casings, interfacing, and more. Forty-one creative projects range from stuffed animals and costumes to room decorations, scarves, and quilts. Every project is accompanied by ideas for personalized variations.

Also available in the Sewing School series: Sewing School ® Fashion Design and Sewing School ® Quilts.