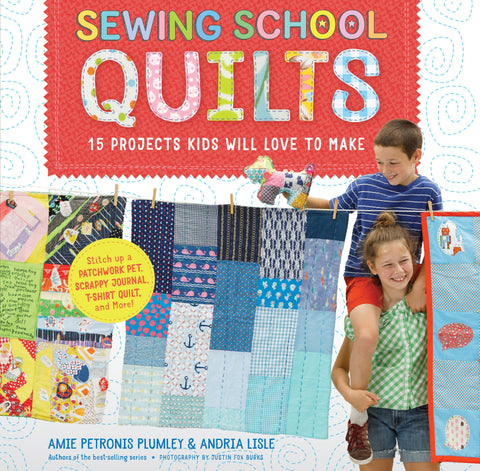 Sewing School ® Quilts
The best-selling authors of the Sewing School ® series are back, introducing kids to the creativity of stitching patchwork, appliqué, and quilts. Using dynamic how-to photos and step-by-step instructions written for ages 8 to 12, Amie Petronis Plumley and Andria Lisle teach a variety of techniques using both hand and machine sewing. The 15 projects range from decorative to practical, including an appliquéd family crest wall hanging, a patchwork pet bed, a crazy-quilt journal cover, and a quilt made from recycled T-shirts. Every project features encouraging suggestions for making truly one-of-a-kind items that express the creative spirit of each young maker.

Also available in this series: Sewing School ®,Sewing School ® 2, Sewing School ® Fashion Design, and Sewing School ® Box Set.